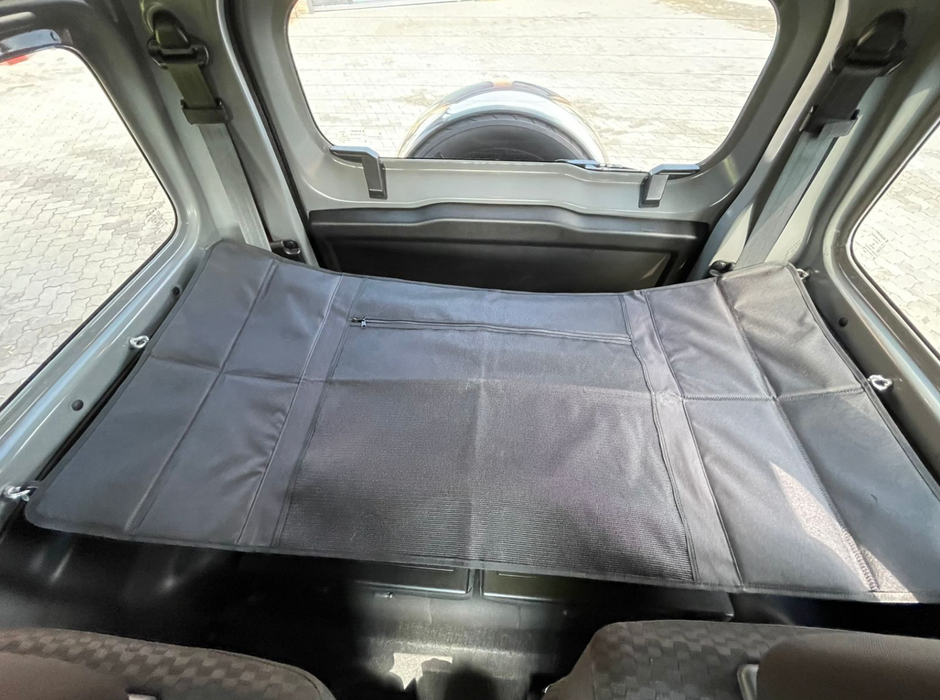 Suzuki Jimny Rear Luggage Area Cover Gen 4
Original price
R 950.00
-
Original price
R 950.00
Suzuki Jimny Rear Luggage Area Cover
Generation 4
This simple to install product allows you to conveniently hide valuables out of site in the back of your Jimny, and also provides additional easily accessible zip-up storage pouch above.
You will receive 6 x M6 stainless steel eye bolts which are simply installed into the existing holes in the rear of your Jimny. The luggage cover than then easily be unfolded and clipped in place to hide valuables. Folds up neatly to be stored under one of the front seats when not in use.
Can be used with the rear seats folded up OR down.
All required parts are included in the package. No permanent fixing to your Jimny