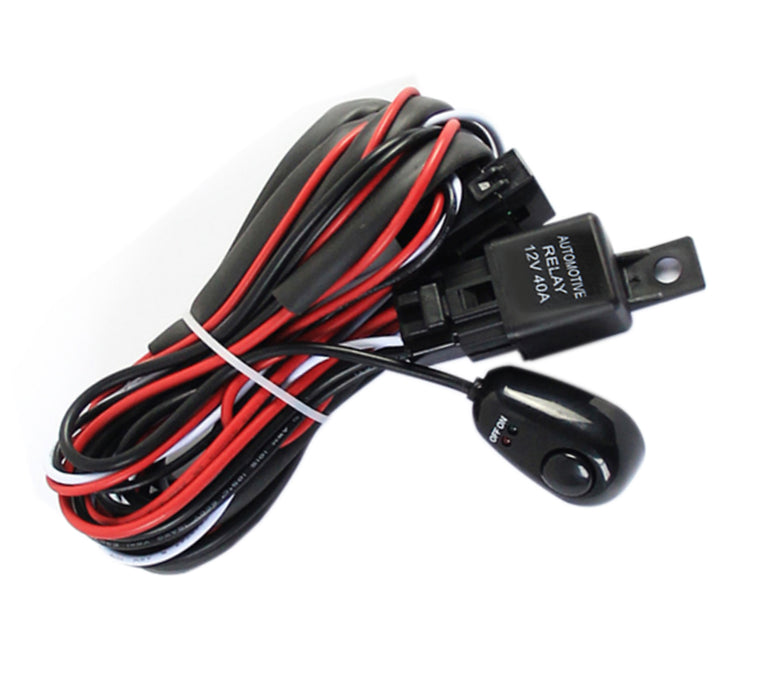 12v Wiring Kit With Switch
Original price
R 380.00
-
Original price
R 380.00
12v Wiring Kit With Switch
Description:
1. Can wire two lights meanwhile.
2. 2 sets of power connectors to light fixtures.
3. Up to 2M of wiring, terminal ends on most wires.
4. 40A power relay & 30A In-line safety blade fuse.
5. Apply to: Off-road driving light,fog light,work light etc.
6. IP65,totally protected against dust and against low pressure water jets.
7. With each of the harness so one can power up multiple apparatus off of a single on/off switch. 
8. Composed of 14 gauge wires, heavy duty , and a 40 amp relay,Turbo wiring harness can be used to power up the largest 300 Watt LED off road light bar.
9. And more than 9 ft of wiring, this wiring harness for LED off road lights simplifies the installation process of powering various equipment on all automobiles. 
10. Two lead Heavy Duty LED off road light wiring harness is designed and made specifically for high output light bars which has substantially higher amperage draw than its smaller counterparts. 
Feature:
Placement On Vehicle: Front, Rear, Left, Right
LED Power: 72W 36W 18W 27W 20W
Surface Finish: 40A Power Relay & 30A In-line Safety Blade Fuse
Operating Voltage: DC 9V~30V , 12V
Country/Region of Manufacture: 40A Power Relay & 30A In-line Safety Blade Fuse