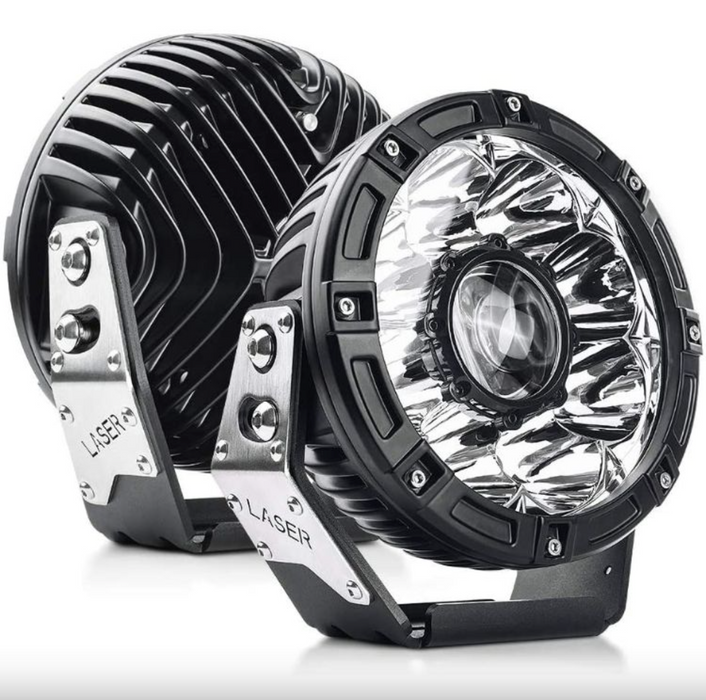 7 Inch Laser Lights Spots Up To 1900m Set Of 2
Original price
R 8,999.00
-
Original price
R 8,999.00
7 Inch Laser Lights Spots Up To 1900 Meter
Set Of 2
TYPE: 7″ Spot Light + Driving Light.
LIGHT SOURCE: LASER + LED (German Made OSRAM CRDP-SH).
LUMENS: 9000 Lumen per light.
LUX: 1LUX@1900 Meters.
COLOUR TEMPERATURE: 5700K Pure White.
VOLTAGE: 12V/24V Compatibility.
WATTAGE: 45W.
LUX CHART: 7″ Lux Chart
INGRESS PROTECTION: IP68 Water and Dust Proof.
SIZE: 7″ – H198.7 x W177.5 x D92mm.
WHAT'S INCLUDED? Set of 2 Laser Lights
CERTIFICATION: FDA EN 62471 (Non Harmful Laser to Eyes), EMC, CE.